Bishop Charles H. Doom, Jr. Bio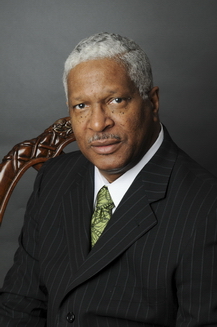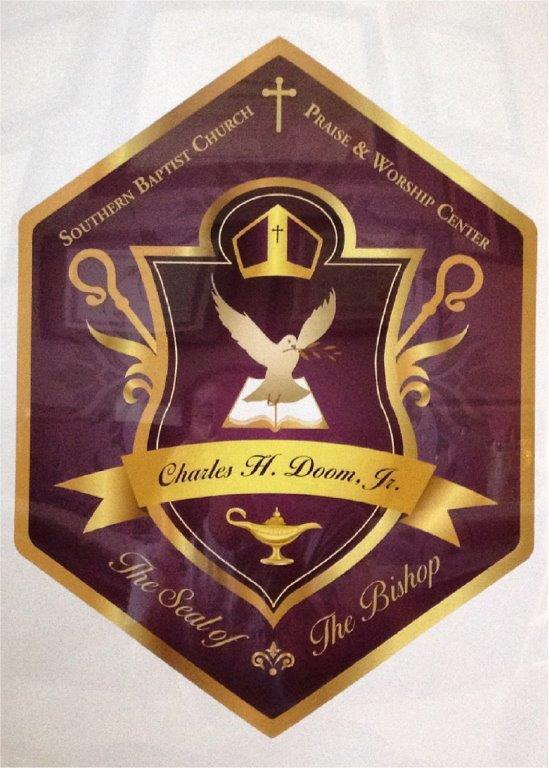 Bishop Charles H. Doom, Jr., began his education in the DC Public School System, graduating from Coolidge High School. He graduated from the Washington Baptist Seminary and the Richmond Virginia Seminary. He has continued his education at the Capitol Bible Seminary and Maple Springs Bible College.
He proudly served in the US Army receiving an honorable discharge. He was formerly employed by the US Postal Service, resigning to become full-time pastor of Southern. He married the former Eleanor Goodwine on August 5, 1972. She is an awesome woman of God in her own right who serves beside him faithfully. They are the proud parents of one lovely daughter, Desiree. Bishop Doom takes very seriously the responsibility that has been placed upon us to make every effort to see that we model our family relationships after the example of
how God relates to us.
He accepted the call to the gospel ministry and was ordained in November, 1972 by the New Samaritan Baptist Church under the leadership of the Late Rev. Robert Harrison. The Lord called him to the Pastorate of Southern Baptist Church on November 22, 1976. Bishop Doom is a very compassionate, steadfast, inspirational leader. Southern Baptist Church has grown tremendously under his most capable leadership.
He formerly served in the Full Gospel Baptist Fellowship where Bishop Paul S. Morton is the Presiding Bishop. He served on the District of Columbia state level as Northwest District Overseer and State Director of Pastors under the direct leadership of Bishop Michael V. Kelsey. He faithfully served the Full Gospel Baptist Church Fellowship for 17 years.
On Sunday, January 17, 2010, God moved on the heart of Bishop Glen A. Staples, Presiding Prelate of the Temple of Praise Fellowship of Churches to recognize that he possesses and lives all of the qualifications according to 1 Timothy 3 to be consecrated to the Office of Bishop. Subsequently, on May 15, 2010, he was properly set apart and consecrated to the Office of Bishop by the Temple of Praise Fellowship of Churches.
Bishop Doom's interests are not limited to the church but extends to the community and city as a whole. He is involved in the neighborhood civic association and a member of the Board of Directors of the Northwest #1 Community Committee (serves the church neighborhood). He is a member of the Church Association for Community Services (a group of city-wide interdenominational ministers).
His favorite scripture is Jeremiah 29:11 - "For I know the thoughts that I think toward you, saith the Lord, thoughts of peace, and not of evil, to give you an expected end."